Plywood Raw materials
Plywood raw materials can be manufactured from a variety of wood species, including hardwoods and softwoods. Ash, maple, mahogany, oak, and teak are common hardwoods used in plywood production, while softwoods include Douglas fir, pine, spruce, and redwood. Plywood is typically utilized for poplar core raw materials since it is less expensive.The glue used to hold the veneer sheets together varies depending on the intended purpose. Due to its strength and moisture resistance, softwood sheets for exterior applications are commonly bonded with phenol-formaldehyde resin. As an adhesive, blood protein or soy protein may be used in interior softwood applications. Interior hardwood sheets, such as furniture, are typically glued with a urea-formaldehyde resin.
How It's Made
Raw wood is steam softened before being installed on a lathe, where a big blade rips off small layers of wood in a continuous sheet of veneer. The veneer sheet is dry before being piled on top of additional veneer sheets, with the grain of each subsequent layer facing the opposite way from that of the preceding sheet. The veneer sheets are bonded together, and the stack is heated and pressed to make a robust, solid sheet of plywood.
Veneer Types
The veneer quality of construction and industrial plywood determines whether it is classified for interior or exterior applications, with grades ranging from N through A, B, C, or D. N-grade plywood sheets are the highest quality and have no faults, but D-grade sheets may have knots and splits on both the front and back of the sheet. Plywood sheets with a grade combination, such as C-D, have a C-quality veneer on one side and a D-grade veneer on the other. Hardwood and ornamental plywood sheets are tested for moisture resistance and are used for aesthetic purposes.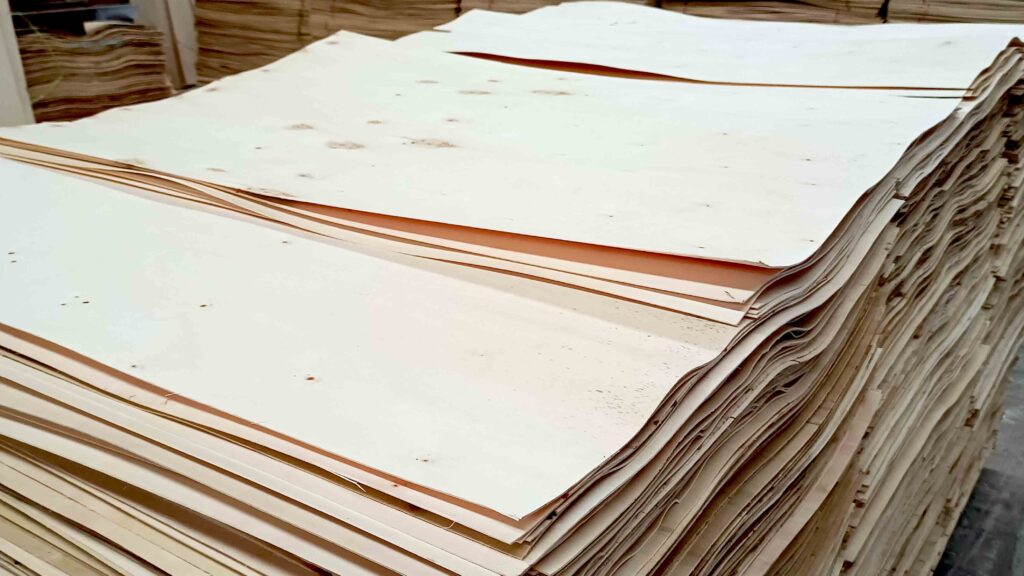 Particle board Raw materials
Particle board, commonly known as chipboard or low-density fiberboard, is an engineered wood product that is pressed and extruded from wood chips and a synthetic resin or other suitable binder. Particle board is frequently confused with oriented strand board (OSB), a separate type of fiberboard that uses machined wood flakes and provides higher strength.
How It's Made
Get the materials ready
Sorting waste wood, classifying it, and removing metals and other impurities
reconstituted as particles
The material was fed into the machine to make chips that were the appropriate size and form.
the materials dried
The material was fed into the machine to make chips that were the appropriate size and form.
classification and screening of particles
Particle size must be controlled to ensure that the size and location of the particles are correct, with smaller particles or fine chips for the surface and larger particles and coarser chips for the core.
Incorporated with additives and resin
In order to bind all of the particles together, an adhesive or glue will be added on their surfaces.
6.A mattress is made from a mixture of particles, resin, and additives.
7.Hot pressed to compress the particles and cure the resin cutting and trimming
Pre-pressing furniture helps the mattress be more mechanically robust while reducing bulk.
The board is ultimately hot-pressed to cure the glue and solidify it.
finished cooling off
The panels must cool before being finished.
The boards are sanded to their ultimate thickness and for a smooth surface after cooling.
Contact Us
Woodnest Supply Chain Technology CO.,Ltd
Contact: Jalon Song
Phone: +86-15000357276
E-Mail: jalon@pintreegroup.com
Address: Room 1007, No 4929 Zhennan Road,Shanghai,China
Socials
RALATED PRODUCTS
---